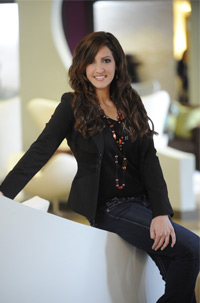 Jacqueline Hazen-Levine
The owner and President of CFT, Jacqueline Hazen-Levine, began her career as a model for the agency, where she found success in print, conventions, music videos, and runway shows. She has worked with brand names that include Tommy Hilfiger, DKNY, and GUESS, not only as a model but also as a fashion coordinator.
While modeling, Jacqueline also pursued other aspects of the industry, including production, advertisement, and castings in order to increase her knowledge of the entertainment business. Her work allowed her opportunities in LA, AZ, Miami, and NY.
Jacqueline soon discovered her love for helping dedicated actors and models achieve their goals and dreams. Her experience has allowed for a better understanding the needs of the talent as well as the client. Sharing a similar vision, former President, Arianne Pemberton, came together with Jacqueline to develop new, innovative ways for working together to cross promote talent in all markets across the nation. When the opportunity arose for full time expansion into the LA market Arianne decided to take on the challenge and open an agency in Los Angeles for the greater good of her talent. Since the transition from agent to owner in 2005, Jacqueline Hazen has been focused on continuing the invaluable established reputation of the agency.
Jacqueline's fresh team of agents, whose energy and expertise in the areas of Commercial, Film, TV, Print and Tradeshows, qualify CFT as one of the leading talent agencies in Florida.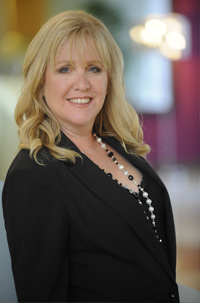 Marilyn Hazen - CFO
Marilyn has been involved in the talent industry since moving to Central Florida in 1987. While raising 4 extremely theatrical children, Marilyn became well versed in the entertainment business from a parents perspective. She began a second career in finance and office management in 1997 and continues to be an exceptional bookkeeper for several family owned businesses.
Marilyn has been the C.F.O for Central Florida Talent since its purchase from the former owners in 2005. She is excited to see the faces of CFT talent prosper in their careers.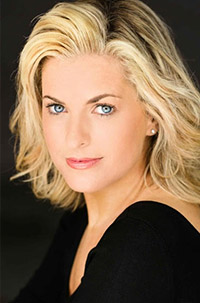 Kelli Reid
Kelli Reid began her career in the entertainment industry as an actress and performer. She immediately knew no matter what, she would always work in this business. She fell in love with seeing something from the start and creating it into something bigger. Creating the story and seeing the transition either in herself or her fellow actors. She was born and raised right here in Central Florida where she went to school at Lake Mary High School followed by Seminole Community College. Kelli began to take workshops, get involved in an acting studio called Zoe and Company where she started practicing and studying more of the craft. She moved on to working and performing at the Dolly Parton Dixie Stampede where she was able to dance, sing and even ride ostriches. Kelli then enrolled at Art's Sake Studio, where her life changed in a dramatic way. Not only did she grow and become more intertwined with herself, she created so many great relationships and support along the way. This was five years ago and to this day she still remains close to the studio and still takes classes to keep up with the craft. Kelli began her career as a CFT agent in 2015 where bookings are of course her favorite thing to do. Quoted from Kelli "It really comes down to loving life and loving people. Appreciating this opportunity and growing everyday with my passion. I couldn't be happier given the chance to be a part of ones dreams coming true. We don't live in the perfect world, but if you live each day to the fullest and do what you love, at the end of the day it will consume us with PERFECTION!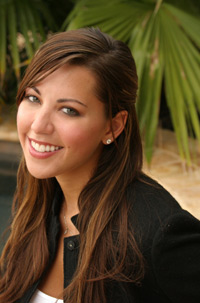 Stephanie Bowen
Stephanie Bowen began her career in the entertainment industry as an actress, where she fell in love with the craft of acting. She graduated from Rollins College with a B.A. in English and a Minor in Film Studies.
After school, Stephanie began her career as a CFT agent, where she held the position of lead agent for 5 years. Through this time, Stephanie booked talent on various fashion campaigns, fashion shows and fashion magazines, including Helmut Lang, Hugo Boss, 2Exist, L'uomo Vogue, Stuff, Levi's, and Abercrombie & Fitch. Her film and TV credits include bookings on various feature films, including "The Guardian" with Kevin Costner and Ashton Kutcher, and various TV shows on WB, NBC, UPN, along with specials on the Food Network and the History Channel, as well as several National commercials. Having moved on in the entertainment industry, Stephanie now enjoys being an acting coach while scouting models and actors for CFT. She has a true eye for talent and scouts only those individuals who have real potential to succeed in this business.